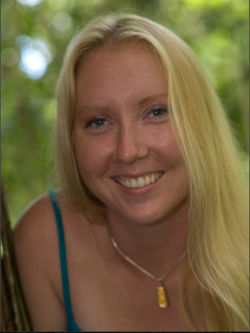 Aloha,
Keikisitters.com is a Kama'aina service helping local families find local sitters & donating 10% profits to local charities.

Kathryn founded Keikisitters.com in June 2007. She has 9 years experience taking care of children, pets, elders, & homes. Growing up, her mother had a very difficult time finding sitters. Because of her desperation her standards were forced to fall and exposed Kathryn and her siblings to situations that should have never occurred. As Kathryn grew up she noticed that many other parents were having the same difficulty finding sitters that her mom had. Determined to help Hawaii's residents Kathryn came up with the idea of Keikisitters.com and spent the last 2 years visiting the Universities and Community Colleges on Oahu on a mission to recruit students with experience in babysitting, pet sitting, house sitting, elder companion and tutoring. She required all sitters to return a clean background check, verify they were at least 18, then placed their information online for parents to find.

Alaine with her stunningly beautiful pregnant belly was excited to pose for the website. A few months after the photo shoot she gave birth to a precious little girl named Maeva.

Our desire is to make this process safe, quick & easy. Please do not hesitate to contact us. We look forward to receiving feedback & are excited to have you participate in the improvement of this service!

Mahalo!